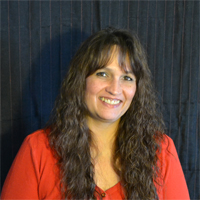 Anna Marie first took an interest in becoming a WordPress website developer in 2009.  Since that time she has worked from her home office, as both an internet marketing assistant and web designer.   She has designed and developed a diverse range of web sites, from personal blogs, ecommerce sites, to full blown community websites with over 100 pages.  Anna Marie has worked on websites that taught her how to work with clients and deliver solid websites to meet their individual needs.  It also educated her firsthand in the progression of trends and practices in web design over recent years.
Anna Marie not only specializes in the installation, setup and design of WordPress websites but also enjoys doing website makeovers.  She particularly enjoys how easy WordPress is to learn and navigate without having to worry about clients not being able to maintain their sites or make changes on their own after the initial design process.
Anna Marie received a certification as an Internet Marketing Virtual Assistant in 2009, with VAClassroom.  She completed her web design training through Blog Evangelist in 2010.  She is proficient in web languages such as HTML, PHP and CSS and uses both Apple and PC products when working from home.
Here at the Dare to Dream blog, Anna Marie is also the developer and publisher of training courses and business tools for members and clients alike.
Anna Marie lives in Anchorage, Alaska.  When not working she enjoys spending time entertaining family and friends or spending time in the Alaska wilderness with them.